Recording Label
The Mightyfine Record Label, Breakneck Records, was founded in 2005 as a vehicle for the production of Music by the man behind Mr Black & Blues, Rascal Features, and Bulletproof Hero's, Michael Pollitt.
Breakneck Records provide the resources, contacts, publicity engine, and creative drive to launch artists into the bright lights.
Breakneck Records first release, The Morning Light by Mr Black & Blues was recorded at Toerag studios is now available at the following outlets:
Album Copies
Download
Break neck Records has signed promotion and Distribution deals with Black Market Music based in Melbourne and with Spitz Records in London. The label also retains the services of the Booking Stable for gig bookings and Scarlet Fever Publicity for promotion purposes.
The label already has second and third releases scheduled for 2010.
Clients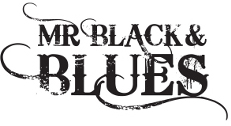 Partners